Your participation makes a difference.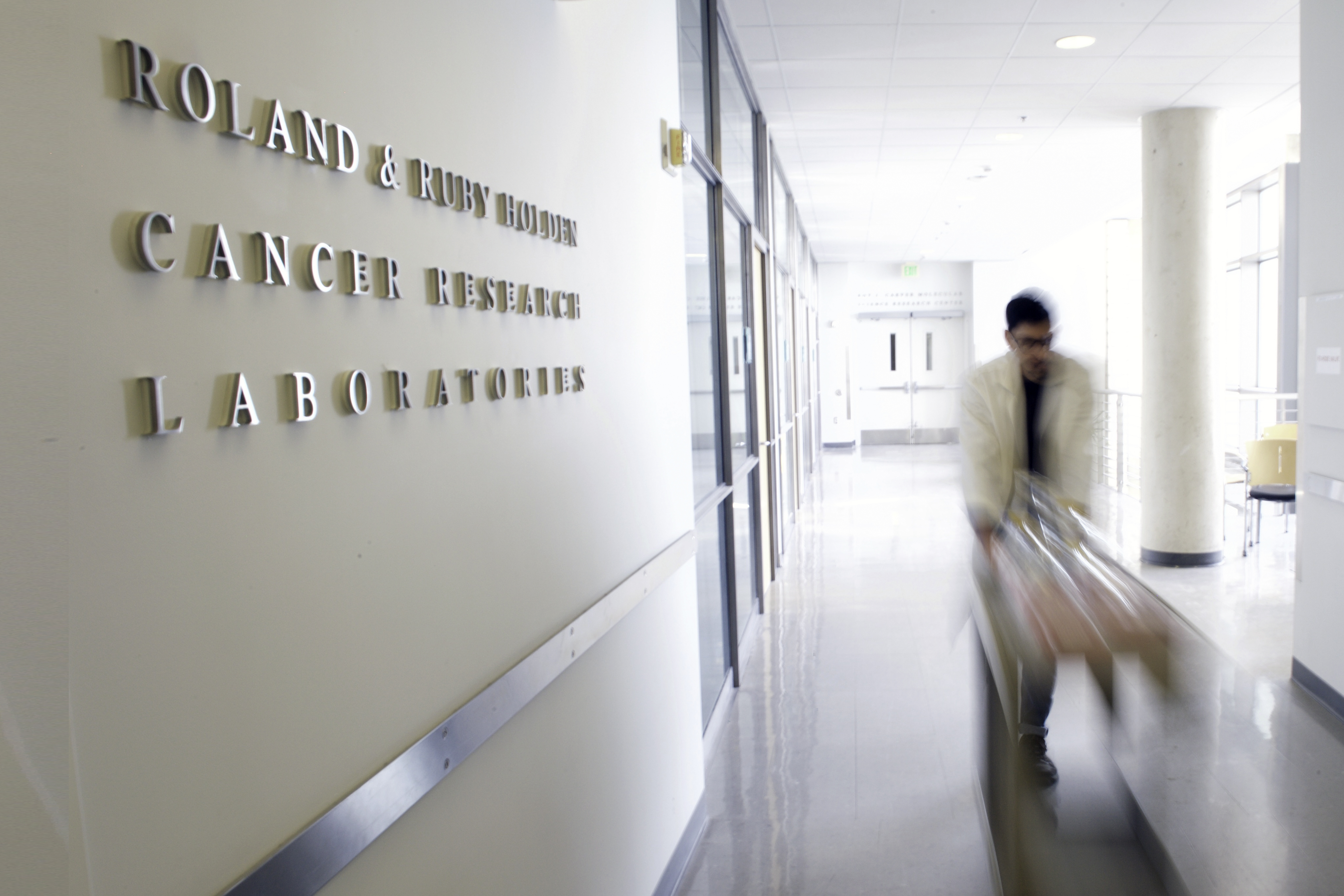 You have three important ways to support research at Holden Comprehensive Cancer Center.
Your provider may introduce you to clinical trials offering state-of-the-art therapies for your care. In addition, your participation helps cancer specialists develop better understandings that can lead to future breakthroughs to help the next generation of cancer patients.
Our understanding about the behavior of cancer comes through careful study of both healthy and cancer-affected tissue. You may be asked by your provider for permission to donate tissue that will be studied by cancer researchers at Holden and throughout the nation. Your donation can go a long way to improving the outcomes for others who have similar conditions.
Generous donors, whose own lives have been touched by cancer, have felt moved to give sums large and small to advance the work done by Holden's researchers. The Holden Research Fund provides support for specialized equipment, seed money for research projects, and salary support to help bring the best researchers together to reduce the burden of cancer world-wide.