Clinical research looks for better ways to prevent, detect, diagnose, or treat a disease.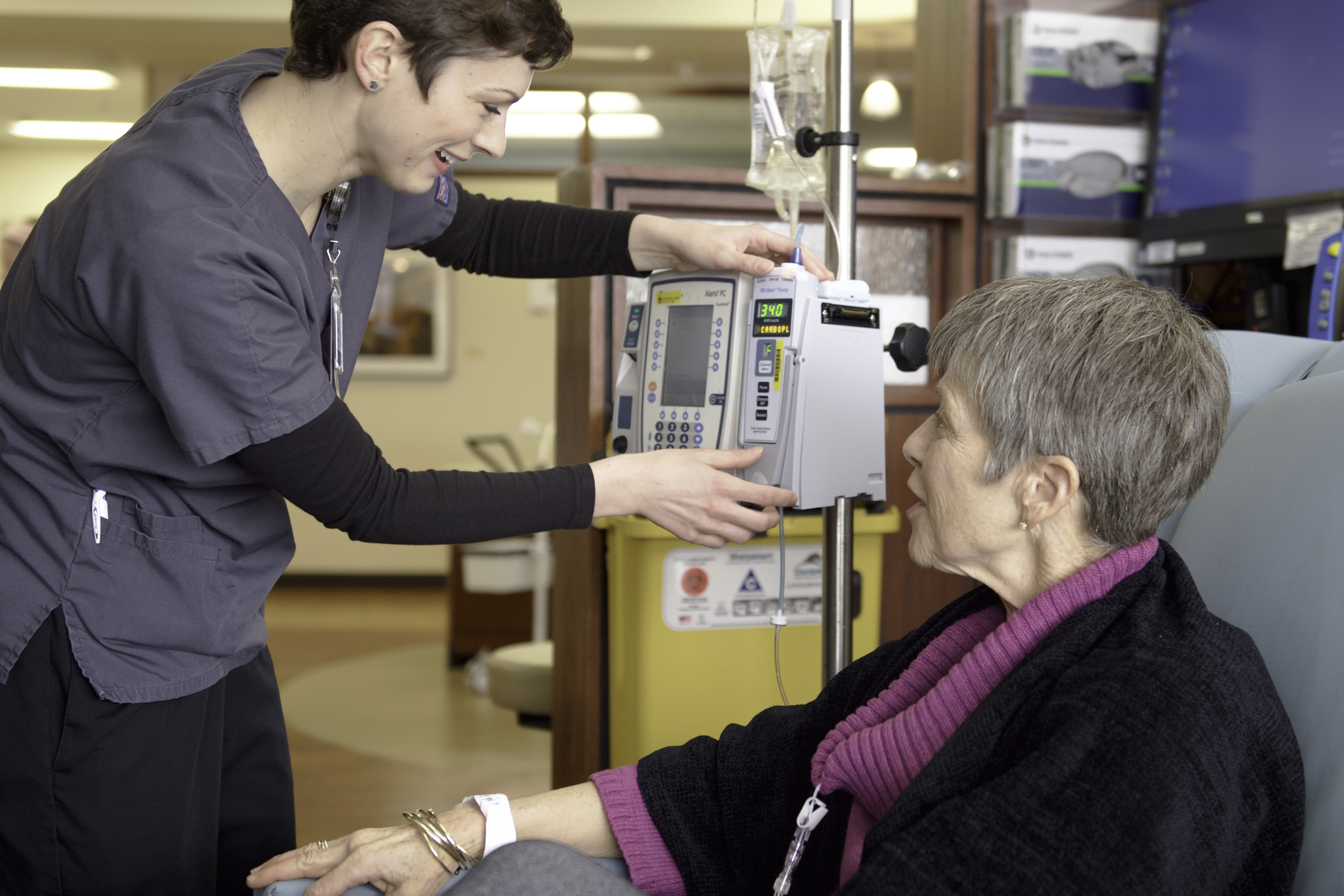 Holden is working to discover more about the origins, prevention, development, and treatment of cancer. We are focused on translating research advances in the laboratory to advances in patient care. Clinical trials are an important step in that process. Each trial is carefully monitored and regulated to safeguard patient safety and privacy, and to ensure data integrity.
At any given time, Holden offers more than 300 active clinical trials.
Nearly one in ten patients cared for at Holden Comprehensive Cancer Center are part of a clinical trial that includes treatment for their disease. And, nearly one quarter of our cancer patients participate in clinical research that may go beyond the scope of treatment and include research done on blood samples, tissue samples, and diagnostic imaging.
Members of Holden Comprehensive Cancer Center conduct clinical research studies to test the safety or effectiveness of experimental medications or devices in patients. As an institution, we believe that bench research makes a difference in bedside medicine.
People participating in clinical research have access to experimental medications or devices before they become available to the general public. If you participate, you may receive careful medical attention including examinations and tests at no cost. In some cases, you may be reimbursed for your time and expenses, such as travel.
Here's how you become a member of our research team.
We invite you and your physician to review the clinical trials now under way at Holden.

You may be asked to participate in a cancer registry, which is another type of clinical research. 

These registries are observational, which means no treatment is involved. Instead, we will collect samples to use in future research.

Your participation in the registry will help our researchers discover new treatments, learn about the genetics of cancer, and much more. This research has the potential to impact patient outcomes such as survival and quality of life. 

Holden is one of 17 cancer centers that participate in a national research partnership called the Oncology Research Information Exchange Network (ORIEN). The goal of ORIEN is to help discover personalized cancer treatments that are based on an individual's genetics. This is done by creating a database that researchers have access to when studying cancer.

Depending on your cancer, you may also be eligible to enroll in the Molecular Epidemiology Resources (MER) Core. The MER Core researches specific types of cancer, including:

Breast
Genitourinary (prostate, bladder, and kidney cancers)
Lymphoma
Melanoma
Multiple Myeloma
Gastrointestinal (pancreatic, colon, rectal, and appendix cancers)
Sarcoma