A lump is the most common sign of breast cancer.
Not all breast cancers have symptoms that you'll notice. Screening tests are the most effective way to find breast cancer early, before the tumor has grown and spread.
Early detection can prevent death from breast cancer, because smaller tumors that are in the early stage of development are easier to treat successfully than tumors that have had time to grow and spread.
A screening is a test that looks for a disease when you have no symptoms. Women should have screening tests for breast cancer regularly. You should talk to your doctor to learn how often to have those screenings.
The most common screening test is a mammogram, which is an X-ray of the breast that is used to find signs of cancer.
Do you know your risk?
One in eight women will develop breast cancer, but we do not understand why. Some things are known to increase your chances of getting breast cancer. These are called risk factors. Test your knowledge of breast cancer risk factors.
Take The Quiz
Learn more about breast cancer.
These are some symptoms you may notice.

Swelling in the breast
Swelling in nearby areas, like your collar bone or under your arm
Changes to breast skin, including irritation, redness, or a scaly appearance
A nipple that turns inward
Discharges from the nipple other than breast milk

If you have any of these symptoms, that doesn't mean you have breast cancer. But you should discuss any changes in your breasts with your doctor as soon as you can.

The cause of breast cancer is not known. But some things are known to increase your chances of getting breast cancer. These are called risk factors.

For example, being a woman is a risk factor for breast cancer. Some men get breast cancer, but women are far more likely to get breast cancer than men.

Some other risk factors for breast cancer include:

Family history: If you have an immediate family member (mother, daughter, or sister) who has been diagnosed with breast cancer, your risk of getting breast cancer is higher than normal.

Genetics: People who have inherited certain mutated genes from either of their parents can have a higher risk of getting breast cancer. The BRCA1 and BRCA2 genes are the most common inherited genes to cause breast cancer.

Age: After age 50, your risk of breast cancer increases.

Personal history: If you've already had breast cancer, you have a higher risk of getting it again.

Breast cancer is one name for many different types of cancer that affect the breast. Most of those cancers begin in the cells in the milk ducts or milk glands.

Types of breast cancer you may have heard about include:

Ductal carcinoma in situ (DCIS): This is also sometimes called "stage 0 breast cancer" because it's an early stage cancer. That means the cancer cells are found only in the ducts and have not spread into the surrounding breast tissue. About 20 percent of breast cancer cases are DCIS, and most of those can be cured.

Invasive or infiltrating breast cancer: Breast cancer is called "invasive" if the cancer cells have spread from the ducts and into the breast tissue.

Triple negative breast cancer: Cancer cells in triple negative breast cancer are missing three common receptors that are usually found in most breast cancer cells. This means that some of the drugs—such as hormone treatment—that are used to treat other types of breast cancer may not kill the cancer cells. Chemotherapy is still an option for this type of cancer. Triple negative breast cancer also grows faster than most other types.

Inflammatory breast cancer: This rare type of breast cancer is different from most other types. People with inflammatory breast cancer often don't have a noticeable lump. Instead, the breast may swell and turn red and sometimes feel tender or itchy. The skin may feel thicker, and the nipple may turn inward.

Breast cancer is treated with surgery, radiation, or drugs. Most patients will receive a combination of these treatments.

Along with those measures, your treatment plan also may include:

Breast reconstruction, which could include the use of an implant or the patient's own tissue
Genetic counseling, to analyze your family history and your cancer risk
Clinical trials, which offer you promising new treatments not yet on the market
At Holden Comprehensive Cancer Center, our highly experienced team members are dedicated to taking care of you.
Your cancer is not routine or ordinary. You should be treated by experts who only treat breast cancer patients.
Holden Comprehensive Cancer Center cares for more than 1,500 breast cancer patients every year. Every patient gets a personalized care plan that is devised by a team of dedicated breast cancer experts, including physicians who are fellowship-trained to treat breast cancer.
Your breast cancer care team includes a surgical oncologist, a medical oncologist, a radiation oncologist, a radiologist, a pathologist, a pharmacist, a plastic and reconstructive surgeon, and a genetic counselor all dedicated to breast cancer care.
Your case is handled by a nurse coordinator who guides you through each step of your plan.
At Holden, you're at the center of a team that has access to a wide range of expertise, technologies, and services, including: 
Clinical trials: Our doctors can offer you new medications, treatments, or procedures not yet widely available.
The latest advances in treatment: Because of our focus on breast cancer, Holden is often among the first centers to offer groundbreaking treatments. We're the first in Iowa to offer intraoperative radiation therapy, or IORT, which allows a breast cancer surgeon to use radiation therapy during surgery, immediately after the tumor has been removed. Learn more about our breast cancer surgery treatment and options.
Advanced techniques in breast reconstruction: Our center performs the most DIEP (deep inferior epigastric perforator) procedures in Iowa. DIEP is an advanced microsurgical procedure used for patients who desire breast reconstruction using their own tissue.
Breast Imaging Center of Excellence: We use the most advanced technologies and techniques, including 3-D mammography (tomosynthesis), for screening and diagnosis.
Genetic counseling: Our genetic counselors analyze your family history to calculate your risk for having a genetic mutation and will counsel you on which genetic test, if any, to undergo.
Experts dedicated to breast cancer: Our fellowship-trained specialists focus on breast cancer and other conditions. This leads to deeper understanding and awareness of the latest successful treatments and techniques, so you get the best care available.
Radioactive seed localization: We use a less-invasive tool called radioactive seed localization to localize breast cancers and other abnormalities that may be too small to feel before surgery.
Chemotherapy hair preservation: Hair loss is a well-documented side effect of many chemotherapy drugs. We provide access to a scalp cooling system that can significantly reduce chemotherapy hair loss by lowering the temperature of the scalp and reducing the amount of chemotherapy that reaches your hair cells.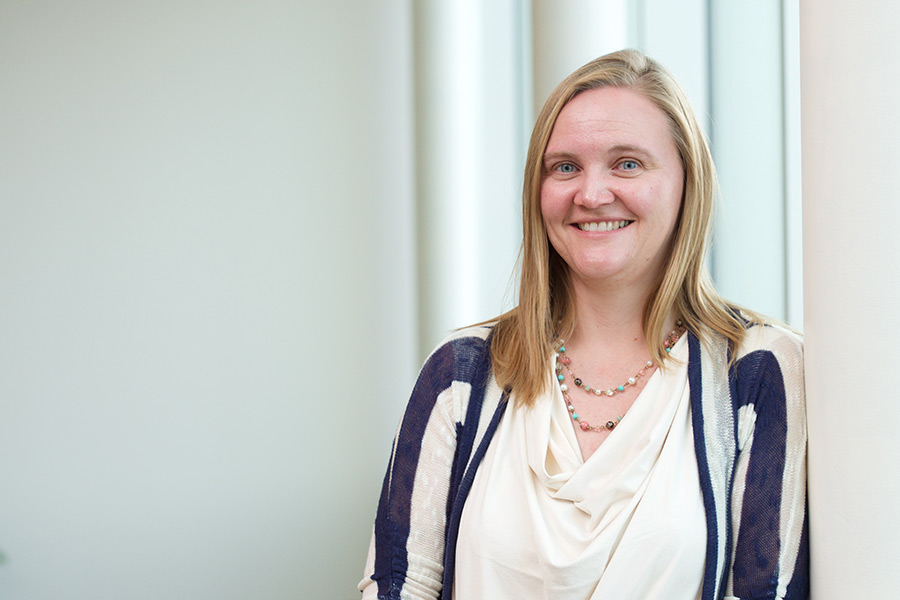 Meet your team of specialists.
Pathology Physician
Radiation Oncology Physician
Nurse Practitioner
Physician Assistant
Genetic Counselors
Specialized Clinical Nurses
Lindy Cannady, RN
Julie Lynch, RN
Social Workers
Denise Kanne, MSW
Mary Brumm, MSW
Cancer Care Clinics
Clinical Cancer Center
21602 Pomerantz Family Pavilion (PFP)
Elevator M, Level 1
Phone: 1-319-356-4200
Breast Center
41569 Pomerantz Family Pavilion (PFP)
Elevator M, Level 4
Phone: 1-319-356-4200
Fort Madison
Phone: 1-800-777-8442
University of Iowa Health Care Cancer Services-Quad Cities
Phone: 1-563-355-7733
Fairfield
Phone: 1-800-777-8442