Top-ranked cancer care close to home in the Quad Cities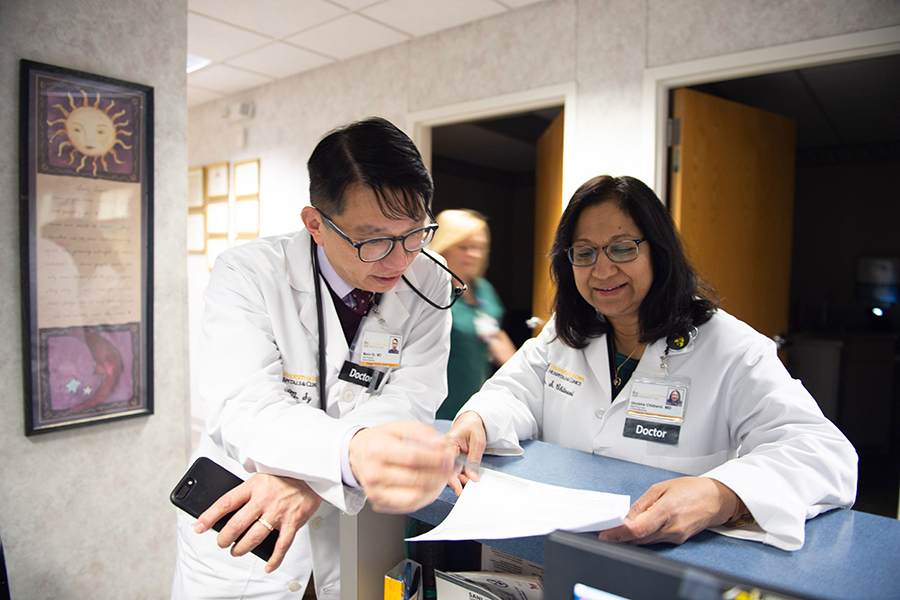 You get the same high-quality cancer care at University of Iowa Health Care Cancer Services–Quad Cities in Bettendorf that patients receive at Holden Comprehensive Cancer Center in Iowa City.
Stay near your home while receiving the benefits of the only cancer center in Iowa designated by the National Cancer Institute as a comprehensive cancer center. Our expert cancer treatment includes:
Infusion therapy suite for chemotherapy
Access to more than 300 clinical trials of promising new cancer therapies
Personalized treatment plans based on your tumor's DNA
An expert in your cancer is always ready for you
Our clinic is staffed by expert hematologist-oncologists and nurses who are part of the UI Health Care Iowa Oncology Network.
Your care includes quick access to the full expertise of teams of Holden cancer doctors and researchers who only treat patients with your type of cancer. They're experts in the latest treatments and techniques, like immunotherapy and molecular oncology.
That means you can get most of your specialty care for many types of cancer right in our clinic, including breast cancer, colon cancer, lung cancer, prostate cancer, and blood cancers like leukemia and lymphoma.
Compassionate support for every step of your cancer journey
You can schedule appointments in our clinic with other experts who help you manage life during cancer care, including:
Genetic counselors who specialize in cancer
Dietitians
Social workers
UI Health Care Cancer Services–Quad Cities is an outpatient department of University of Iowa Hospitals & Clinics—your Quad Cities connection to patient care and research expertise of the only comprehensive academic medical center in Iowa.
Address
1351 Kimberly Road
Suite 100
Bettendorf, Iowa 52722
Phone
Meet our Quad Cities care team.