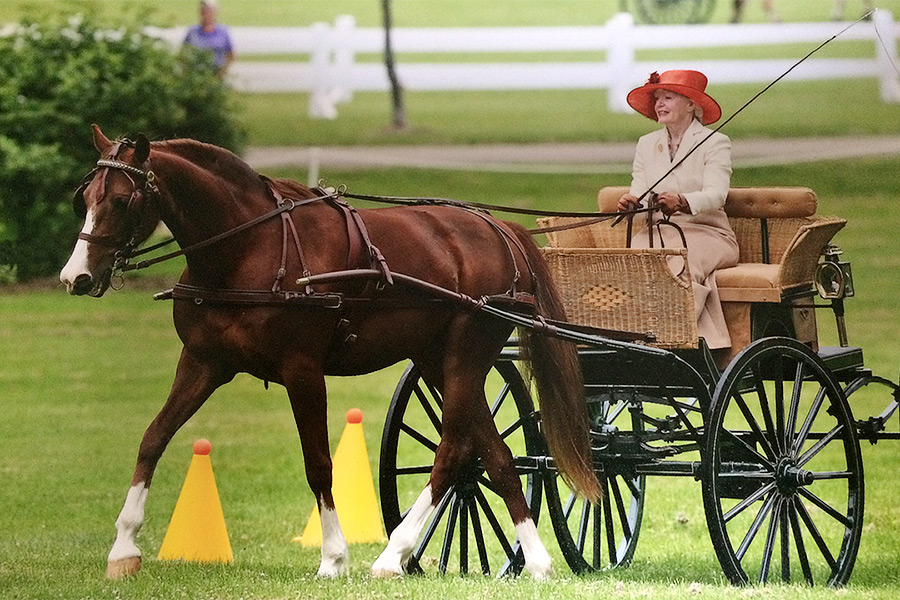 "Luck was with me when I was diagnosed, because it was at the cusp of a new era of treatments for melanoma."
"I put myself in the hands of a compassionate and brilliant oncologist. I trusted in modern medical science. And I also learned that I have far more strength, perseverance, and recuperative powers than I ever imagined I had."
Lana came to Holden by way of her oncologist in Dubuque, who was mentored by a sarcoma expert at Holden.
She proudly recounts the many aspects of her five-plus years of treatment at Holden: two clinical trials, two separate radiation treatments, a two-year immune therapy treatment, and a chemotherapeutic treatment.
"Throughout it all, I had the firm conviction that my doctors were doing everything possible to not only give me a few more years of life, but to enable me to have a good quality of life."
With these years, Lana, in her mid-seventies, continues working with her horses, walking in the woods, and keeping up her yoga routine.