Neuroendocrine tumor program earns high European distinction.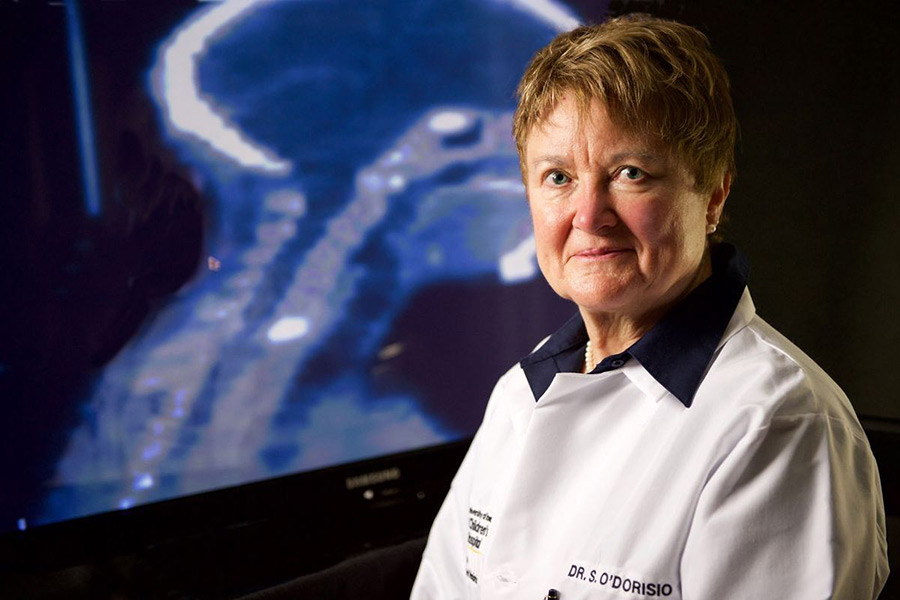 University of Iowa Holden Comprehensive Cancer Center is the first U.S. cancer center to be designated a Neuroendocrine Tumor Center of Excellence by the European Neuroendocrine Tumor Society (ENETS).
In making the award to the Iowa team, ENETS listed its criteria for the distinction, including 
The Holden team's advanced interdisciplinary approach for diagnosing neuroendocrine tumor (NET) patients
The quality and breadth of the team's medical treatments for NETS
The team's aftercare of NET patients
Holden is already recognized as one of the world's leading NET research centers. In 2015, Holden researchers received a $10.67 million Specialized Programs of Research Excellence (SPORE) grant to study the prevention, detection, diagnosis, and treatment of NETs. It is the only SPORE grant ever awarded for the study of NETs.
Center offers world-class care for NET patients.
UI pediatric oncologist M. Sue O'Dorisio, MD, PhD, who is the principal investigator of the NET SPORE, says the European Neuroendocrine Tumor Center of Excellence designation shows Holden's full commitment to NET care and prevention.
"This designation is a clear endorsement of Holden Comprehensive Cancer Center's NET patient care from the international medical community," O'Dorisio says. "It provides a guidepost for NET patients in the United States and other countries as they consider where to go for their care, and it provides us with the opportunity to make our multidisciplinary, personalized NET care available to even more patients who need it."
To receive ENETS Neuroendocrine Tumor Center of Excellence designation, a cancer center must accept a minimum of 80 new patients a year. Holden saw 184 new patients in 2017.
Designated centers also must use a multidisciplinary, team approach for diagnosis and treatment. Holden's NET teams include specialists in endocrinology, oncology, surgery, pathology, radiology, nuclear medicine, and multiple support services, with a tumor board dedicated to NET tumors and treatments.
Patient onboarding and satisfaction are also factored into the designation criteria. Holden NET providers hold a "likelihood to recommend" score of 86 percent.
Patients at ENETS centers of excellence also must be given the opportunity to participate in oncology registries. All Holden NET patients are encouraged to participate in the Iowa Carcinoid/NET Registry.
Here's how neuroendocrine tumors attack the body.
Neuroendocrine cancer begins in any of the hormone-producing cells within the neuroendocrine system. There are many different types of neuroendocrine cancer, depending on where the cancer starts growing. These cancers also grow at different rates; some spread to other parts of the body (metastasize) quickly, while others are more slow-growing.
A carcinoid tumor is a type of neuroendocrine tumor that most commonly starts in the lungs, stomach, or intestines.
Center makes the connection between care and research. 
O'Dorisio says the designation demonstrates the value of world-class research in building a reputation for excellence in cancer care.
"The European Neuroendocrine Tumor Society puts a strong emphasis on research when choosing its patient-care centers of excellence," she says. "Currently, we have more than 330 patients on clinical trials, we have recently published 18 articles, and we have 14 basic research projects in progress. Much of that research activity will eventually have an impact on what we do in the clinic every day."
Back to News