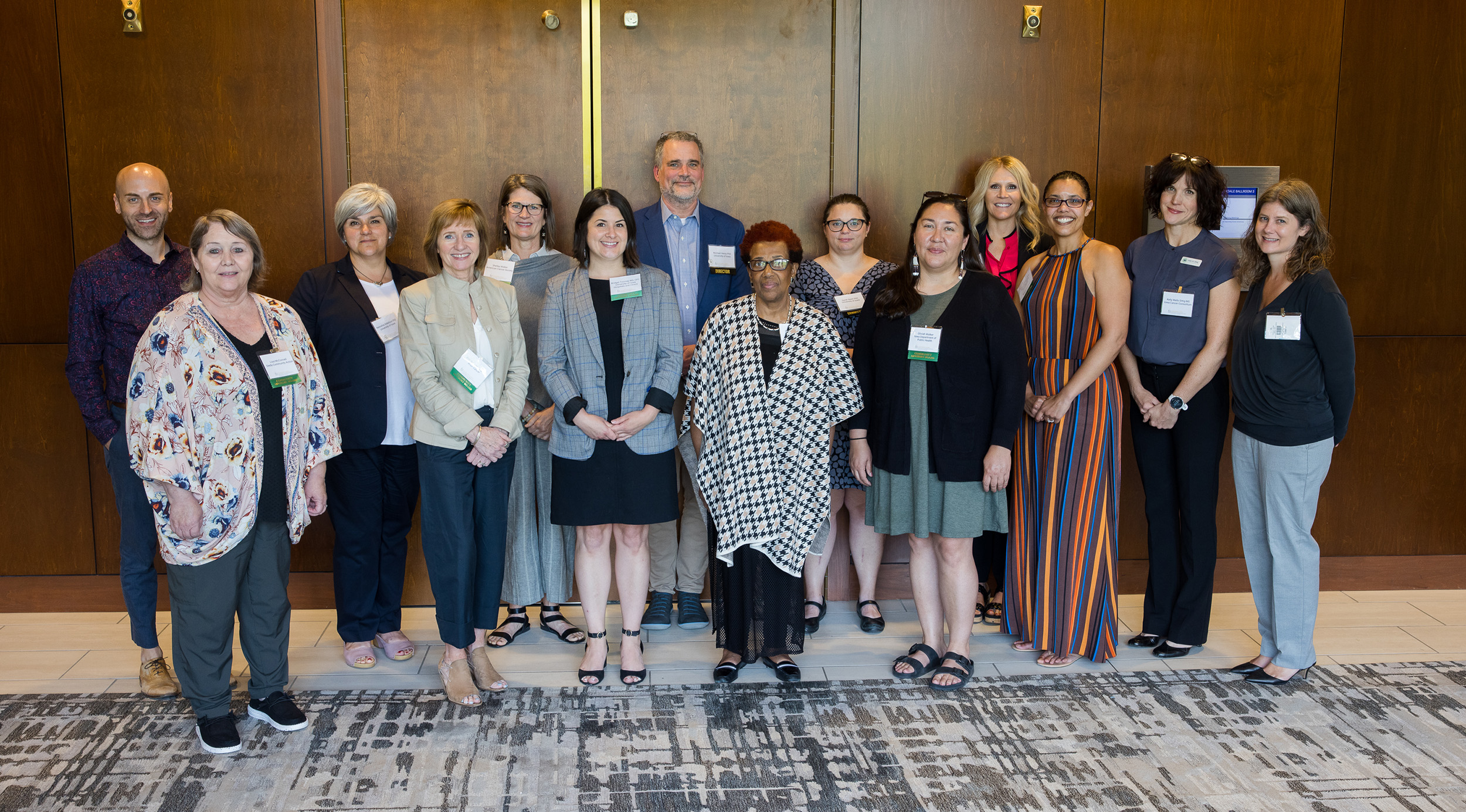 The Holden Community Advisory Board (CAB), comprised of Iowans with diverse identities, locales, and experiences, was established in 2019.  The CAB serves as the communities' voice with respect to cancer research at Holden. CAB members participate in quarterly meetings to provide guidance to leaders and learn about research efforts at Holden. CAB members are actively involved in reviewing seed grant proposals, writing letters of support for researchers, and identifying priority areas for Holden research.
Current CAB Members
Christina Alamo, LPN
Meskwaki Tribal Health Clinic
Shannon Benson, RN, BSN, MSN
Mission Cancer & Blood
Timi Brown-Powers, BA
State of Iowa & MercyOne Waterloo
Kathleen Carey, MSEd
Lakes Regional Healthcare
Nafissa Egbuonye, PhD, MPH
Molina Healthcare of Iowa
Paul Gilbert, PhD, ScM
University of Iowa College of Public Health
Devon Gurnett, MSOM
Iowa Primary Care Association
Tiffie Greer, Medical Assistant
MercyOne Waterloo
Kelly Huntsman, MHA
Primary Health Care, Inc.
Zakiya Jenkins, MPA
Grace Fitness
Corey Dion Lewis, BA
Broadlawns Medical Center & The Healthy Project
Lisa McConnell, BA
Sieda Community Action
Sarah Rosenblum, MLS
Marshalltown Public Library
Erin Sullivan Wagner
After Cancer
Miriam Tyson, MA, PhD
Jennifer Van Der Vliet, MHA, BS, RT (R) (T)
Shenandoah Medical Center
Kara Vogelson, MHA, CPH
Cerro Gordo County Department of Public Health
Oliviah Walker, MEd
Iowa Department of Health & Human Services
Shelley Walker
American Cancer Society
Stefani Yetmar, RN, BSN, OCN
St. Anthony Regional Cancer Center